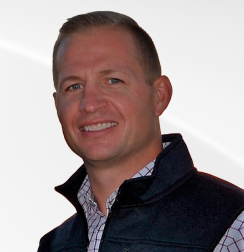 ZACH GOLDSBERRY

Vice President Sales Industrial Chemicals Division
LINKEDIN PROFILE
Zach Goldsberry joined Wilson Industrial Sales in 2017, bringing with him years of high-level, award-winning sales experience from the healthcare sector. He was born in Santa Claus, IN, and stayed there until college, when he left to study at the University of Indianapolis. He obtained a Bachelor of Science in Biology and Chemistry and an MBA, then moved to Fishers, IN, where he continues to live.
Following his graduation, Zach began working in healthcare sales and by his second year on the job, he was named the top-performing sales rep out of 130. This would be the first of many sales awards he received while selling medical devices. During this time, he also attended a number of sales training seminars and workshops to further sharpen his skills. He enjoyed his time in the healthcare sector but wanted a new challenge.
An open account manager role at Wilson Industrial Sales was the perfect fit. Since becoming an integral part of our team in 2017, Zach has brought the same level of award-winning competitive drive and result-oriented dedication to industrial chemical sales that he displayed in healthcare. He enjoys taking on new challenges, building new professional relationships, and helping ensure that industrial chemical manufacturers can safely market and sell their products across the continent.
When he isn't hard at work on that pursuit, he enjoys hunting, fishing, coaching his kids' various sports teams, and spending time with his wife.