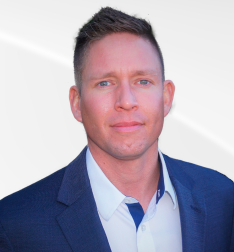 KEEGAN WILSON

CEO/President
LINKEDIN PROFILE
As the 3rd generation of the Wilson family to serve as Wilson Industrial Sales' president, Keegan Wilson strives to grow the company and expand into new markets while remaining true to the humble, rural Indiana ethos established by his grandfather back in 1960. This is a challenge, but one he's been preparing for his whole life – Keegan has worked with the Wilson Companies since elementary school. He started out weighing trucks for the grain operation on weekends, worked summers in the fertilizer shop as a teenager, and became a full-fledged employee in 2011.
During this time, Keegan learned the ins and outs of the business and the industry from both his father and grandfather, but the most important lessons they taught him were also the simplest: the value of honesty, integrity, and hard work. This is something that he applies to his current role managing the companies daily operations.
In addition to the first-hand education he received growing up around the company, Keegan graduated from Indiana University at Bloomington with a BA in Biology and a minor in Chemistry in 2008, then obtained his Masters of Business Administration from Governor's State University a few years later, graduating with honors in 2012. Before officially joining Wilson Industrial Sales, he worked for bio-pharmaceutical company CSL Behring.
At Wilson Industrial Sales, Keegan focuses on promoting new product growth and strategically expanding existing product lines while managing the company's daily operations. When he isn't hard at work continuing his family's legacy in industrial chemicals, Keegan enjoys hunting, fishing, golf, and spending time with his family.