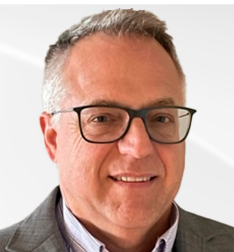 DOUG DENO

Vice President Sales Agricultural Nutrients Division
LINKEDIN PROFILE
Born and raised on a farm in Newton County, Indiana, Doug Deno began working with the Wilson Companies in 1982 as part of the South Newton High School Work Cooperative program. His breadth of agricultural knowledge and aptitude for maintaining and repairing the fertilizer division's fleet of vehicles impressed the Wilson family and other company executives.
After studying Agronomy and Accounting at Purdue and Iowa State University and obtaining a certified applicator license and CCA certification from the State of Indiana, Doug returned to Wilson Fertilizer. By 1994, he was promoted to General Manager of the Brook and Kentland, Indiana locations, and in 2009, he transferred to Wilson Industrial Sales, where he now focuses on marketing and expanding the sales of co-products and virgin materials to agriculture and industry clients across the continent
Throughout Doug's 40+ year career with Wilson, he has taken on a wide variety of unique, industry-specific challenges and proven himself to be an adept problem solver. He credits this on his lifelong passion for fixing things – when he isn't at work or on the farm, you can often find him repairing and restoring old cars. In addition to all things automotive, Doug enjoys volunteering at church and playing the occasional round of golf.