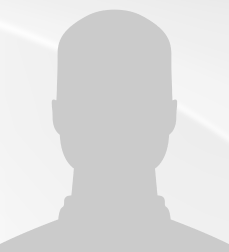 STEVE WILSON

Chairman of the Board
Officially, Steve Wilson's career in fertilizer management started in 1981, when he graduated from St. Joseph's College with a degree in Business Management and assumed leadership of Wilson Fertilizer's retail operations. Unofficially, Steve got started much earlier, having grown up around the family business in Brook, Indiana.
Steve served as the manager of Wilson Fertilizer from 1981 to 1991. In 1992, he transferred to Wilson Industrial Sales, shortly after the corporation was formed in 1987. In 2004, he was named president and served in this role for 16 years before stepping back from the daily operations and handing the reigns to his son Keegan.
Throughout his 28 years with Wilson Industrial Sales, Steve contributed to sustained growth and expansion into new markets while ensuring that all existing operations continued to meet and exceed customer expectations. One of Steve's biggest contributions to the company's success was the focus on the industrial coke sector. This helped the company establish a strong presence in the ammonium sulfate industry – this continues to form a significant portion of the business today.
In 2020, Steve stepped back from the day-to-day operations of the company and was subsequently elected Chairman of the Board. This decision allowed Steve to focus on his many civic and charitable causes – he is a past member of the County Council in his community, a current board member of the Community State Bank, and remains involved with many local and regional charities.
He is proud of everything that the company accomplished during his tenure as president and looks forward to supporting its continued growth through his role on the board.